We have had an opportunity to work on some challenging projects with some amazing people. We take pride in our people and in our clients and through our relationships with both we have been able to create a resume of projects we are proud of. While we specialize in retail, restaurant, and chain store construction, our experience is deep in the residential, commercial, industrial, and multi-family sectors.
Jiffy Lube Ogden, UT
Jiffy Lube - Ogden, UT
Mattress Firm - Spanish Fork
Village at Kimball Junction
Village at Kimball Junction
Village at Kimball Junction
Village at Kimball Junction
Draper Crossing
Retail
Retail development projects have a lot of moving parts: land acquisition, entitlements, design, leasing, contracting, property management, etc. Let us be the tip of your sword. We take pride in our speed, quality, cost efficiency, and mostly integrity. Isn't that the most important trait to look for in a partner? We'll watch your back.
We try to foresee any issues that may arise with the project and scour the plans to make sure that there aren't any conflicts or omitted details. We then strive to help your team resolve these without delaying the critical path of the project. Additionally, our connections in the retail/restaurant industry don't hurt either!
Nekter Juice Bar - Lehi, UT
Nekter Juice Bar - Lehi, UT
Nekter Juice Bar - Lehi, UT
Nekter Juice Bar - Lehi, UT
Nekter Juice Bar - Lehi, UT
Slapfish - Lehi, UT
Slapfish Lehi
Slapfish Lehi
McAlisters-Bountiful
McAlister's Deli
McAlister's Deli
McAlister's Deli
Costa Vida - Fresh Mexican
Costa Vida - Fresh Mexican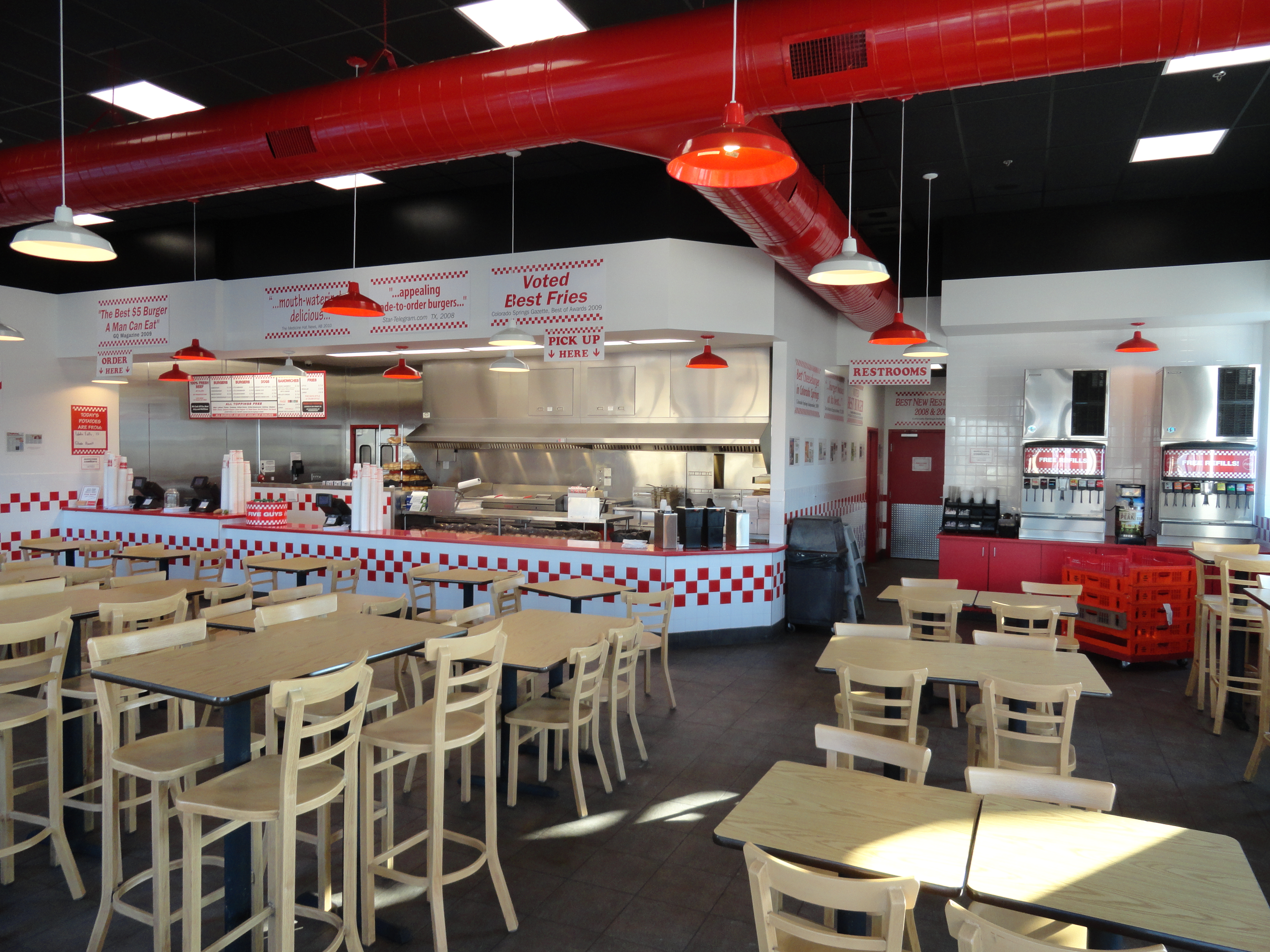 Five Guys - Burgers and Fries
Restaurant
The restaurant business is about pennies, and if you're not open for business you're not making any money. Our team is acutely trained to help you take adavantage of every moment to get open for business and customers in the door. A typical Five Guys can be done in 6-8 weeks. That is 2-4 weeks less than national average, with uncompromising quality, and at competitive pricing.
Since we know what it is like to own and operate a restaurant, we don't leave until your store can withstand the tests of a working restaurant environment. We have also learned a few tricks that will help your kitchen last longer under the strains of water, daily cleaning, and even your crew!
IMG_7606
IMG_7602
IMG_7605
IMG_7603
Office
You only get one chance at a first impression, and your office is often an extension of your resume. Additionally, the office environment has a huge impact on employee moral and productivity. When it comes to your options, the sky is the limit. We can help you achieve the standards and atmosphere you are looking for.
Would it surprise you if we pointed out the importance of speed and cost in this process? It shouldn't. It's why we're your building partner.
IMG_0523_4_5
IMG_0683_4_5
exteriors_3
interiors_87
new_house,_spring2010_268
Misc.
We are in a technical industry that has a lot of moving parts. As such, we know how important our people are. We are relentless about bringing the right people into our team and making sure that we are all continually keeping our minds sharp with continued training and education.
We are more than the sum of our parts as a team. However, most of our training and experience started long before we put a shingle out together. These are a few of the projects we've been happy to be a part of prior to HN.